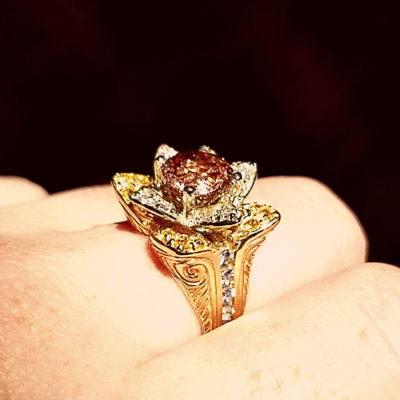 At Legend Jewelers we love to create new and unique pieces that we know you're going to love.
It's actually one of our favorite past-times. Going through the boxes upon boxes of colored gemstones and diamonds. Browsing magazines and Pinterest for design ideas. Hand drawing ideas and then bringing them to life with our CAD software.
Here you can view past & present designs (they may or may not still be available OR can be recreated - give us a call & find out).
And we don't just make these up for our own stock!
We're ready to work with you to create your own personal design. Whether it be an engagement ring, a fashion ring, necklace, or earrings. Have sentimental family jewelry? Your grandfather's gold ring can be part of your engagement ring - along with grandma's diamonds!
Find out more about our custom design process then call or send us an email and we'll schedule a time for you to come in and visit.
---