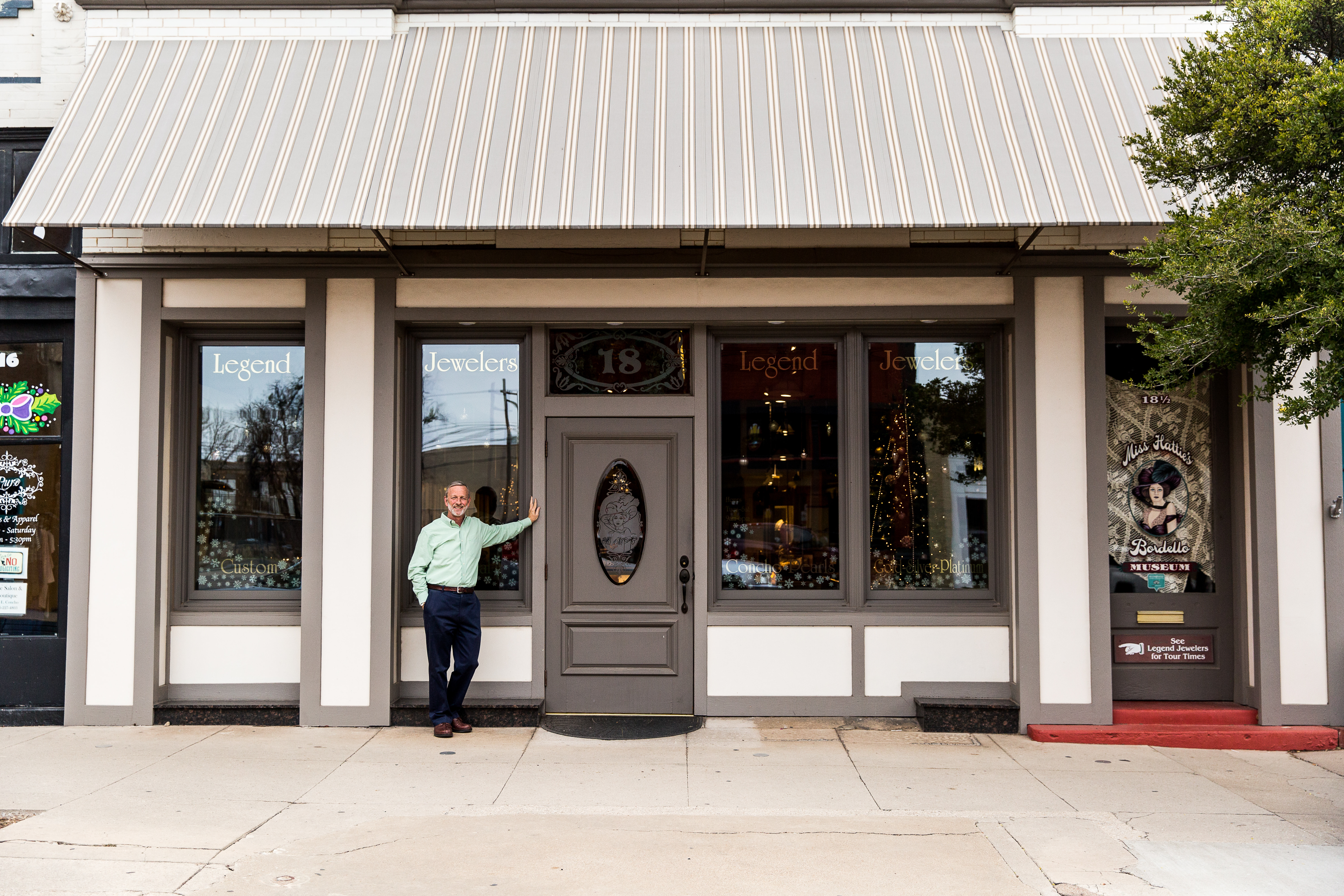 Established in 1995, Legend Jewelers started out as a small local business. Since then, it has expanded into one of the finest jewelry stores in the Concho Valley. The building is located in Historic Downtown at 18 E. Concho Avenue and is home to some very unique history.
When you visit the store, while you are contemplating the surprising beauty of the Concho Pearls, you may hear footsteps from up above. You're not imagining things. The upstairs of this particular jewelry store is the home to none other than Miss Hattie's Bordello Museum.
Yes! The building that was once home to a saloon and bordello is now one of the finest locally owned stores in town.
This unique attribute helped Mark Priest and his team earn the title of America's Coolest Store in 2001 by Instore Magazine. They have also been featured in an episode of The DayTripper (2016) and voted Best Jewelry Store in San Angelo (2017).
"Every craft has tools. And every craftsman is judged by how he uses the tools of his trade. That's not new or hardly profound. At Legend Jewelers we believe in a simple fact: Our craft is jewelry. And we use the tools of our trade with skill, care and emotion: To create an amazing custom design...to painstakingly repair a family treasure...or simply set a stone. The skill comes from training and years of experience. The care comes from understanding how important your jewelry is to you. And the emotion comes from a deep appreciation of what jewelry is. Beauty & Magic."
- Mark Priest